DACK MUSIC
NEW DACK AMPHITHEATER OPENS
The new outdoor amphitheater opened with a
concert by REO SPEEDWAGON,STYXX,ALABAMA,U2,
BERRY WHITE, and a special appearance by
DEAN DACK singing PUPPY LOVE.The OSMOND FAMILY
joined DEAN DACK in a star studded night.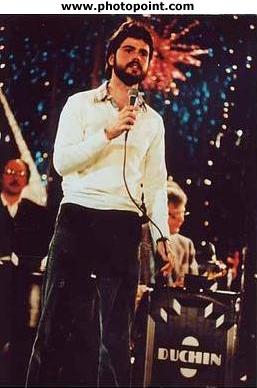 Dr ISOLA GIVES BENEFIT CONCERT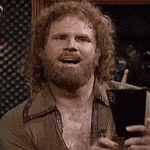 A free concert was given at the DACK AMPHITHEATER
by DR. Isola. Doc sang on the big stage with the group DIDO. The croud was moved by the hit song,
"THANK YOU"off the NO ANGEL CD. HOT STUFF!
MARCHING BAND MAKES DEBUT

The Pride of the Jackasses Marching Band
under the direction of Andrew, marched
down Parker Avenue for the first time. Andrew
a local inventor was a leader in the
OHIO STATE MARCHING BAND in the mid 90's.
Director Gynn

Director Andrew playing the cow bell at the Jackass Football Game.
BARRY WHITE SCHOOL OF MUSIC OPENS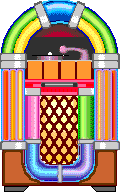 The Maestro himself put on a concert at the new music schools auditorium. Barry sang some of his hit songs including I'VE GOT SO MUCH TO GIVE and
CAN'T GET ENOUGH OF YOURE LOVE,BABE to a packed house.In Barry's words,"IT WAS A BEAUTIFUL TIME".
DACKMART MUSIC STORE NOW OPEN

DACK UNIVERSITY IS THE PROUD OWNER OF DACKMART MUSIC.WE OFFER OVER 100000 TAPES,CD'S,AND MUSIC PRODUCTS. PLEASE CLICK ON THE JUKEBOX ON THE LEFT TO ENTER DEAN DACK'S DACKMART MUSIC STORE.
CONSTRUCTON BEGINS ON BAND BUILDING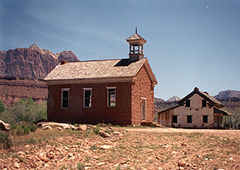 THE PRIDE OF DACK JACKASS MARCHING BAND WILL HAVE A NEW HOME SOON. ANDREW LOCAL INVENTOR AND SCIENTIST WILL HAVE A STATE OF THE ART FACILITY FOR A WORLD CLASS MARCHING BAND PROGRAM.
DACK UNIVERSITY BAND DEPARTMENT
.