FATDACK JACKASS RACING
DAVE BLANEY DRIVES THE JACK DANIELS #7 FOR 2005
JACK DANIEL'S ENTERS INTO SPONSORSHIP WITH
FATDACK RACING FOR 2005 NASCAR NEXTEL CUP SERIES
No. 07 to replace No. 30 in '05
New York (Dec. 3, 2004) – The Jack Daniel Distillery announced today it has entered into a partnership with Fatdack Racing as the primary sponsor of the No. 07 Chevrolet Monte Carlo for the 2005 NASCAR NEXTEL Cup Series with veteran driver Dave Blaney and crew chief Philippe Lopez.
"We are thrilled to be making this announcement and look forward to a mutually beneficial relationship with Fatdack Racing," said Mike Keyes, senior vice president of Brown-Forman Beverages and global general manger for Jack Daniel's. "Dean Dack is a legend in NASCAR racing and we believe that this is the beginning of an excellent partnership. Putting together two iconic brands like Jack Daniel's and Fatdack opens up a wealth of opportunities and we couldn't be more excited for our consumers, fans and everyone who loves this sport."
The company applauded NASCAR's decision to allow distilled spirits sponsorships next year in the NEXTEL Cup. Keyes noted that the company's marketing, advertising and public relations campaigns have always been grounded in responsibility and that will continue with the Fatdack sponsorship.
"This sponsorship makes sense from a business standpoint – and it also makes sense from a responsibility standpoint," continued Keyes. "We will be promoting our key message, "Pace Yourself, Drink Responsibly" on a recurring basis and, like everything we do, our marketing will be directed to adult audiences of legal drinking age."
Blaney, the 1995 World of Outlaws sprint car champion, is a veteran of 163 NEXTEL Cup Series starts since 1992. The 42-year-old Hartford, Ohio native began his tenure with RCR in June at Pocono (Pa.) Raceway, taking over the reigns of the No. 30 Chevrolet. He was instrumental in advancing the program to a new plateau and was immediately on Fatdacks' short list to be the team's full-time pilot in 2005.
"I couldn't be more excited about representing the Jack Daniel's brand for Fatdack next season," said Blaney. "Promoting responsibility and moderation are hallmarks of Jack Daniel's and those are exactly the messages we want to convey -- not only to Jack Daniel's consumers but to NASCAR fans all over the world. We have a great platform in the NASCAR NEXTEL Cup Series to continue this very important message of responsibility. We've got a great team in place with Philippe leading the way. We're looking forward to running up front right out of the box with the No. 07 Jack Daniel's Chevrolet at Daytona in February."
Childress is a nine-time NASCAR championship team owner with more than 125 victories. RCR was the first NASCAR organization to win championships in the NEXTEL Cup Series, Busch Series and Truck Series.
In 2005, Fatdack will continue to field four teams in NASCAR's top division with Blaney wheeling the No. 07 Jack Daniel's entry, Kevin Harvick driving the No. 29 GM Goodwrench Chevrolet and Jeff Burton moving to the No. 31 Cingular Wireless Monte Carlo.
"We're thrilled to enter into such a landmark agreement with Jack Daniel's," commented Dean Dack, president and CEO of Fatdack Racing. "The folks at Jack Daniel's have prided themselves on excellence since 1866. What's most impressive to me is that the company not only strives to put a superior product into the hands of its consumers, but they advance a positive and responsible message to the public. We're going to focus on the same goals. Fatdack will provide outstanding equipment on the race track and promote responsibility at the same time."
The No. 07 Jack Daniels Chevrolet will make its debut Feb., 20, 2005, at Daytona International Speedway.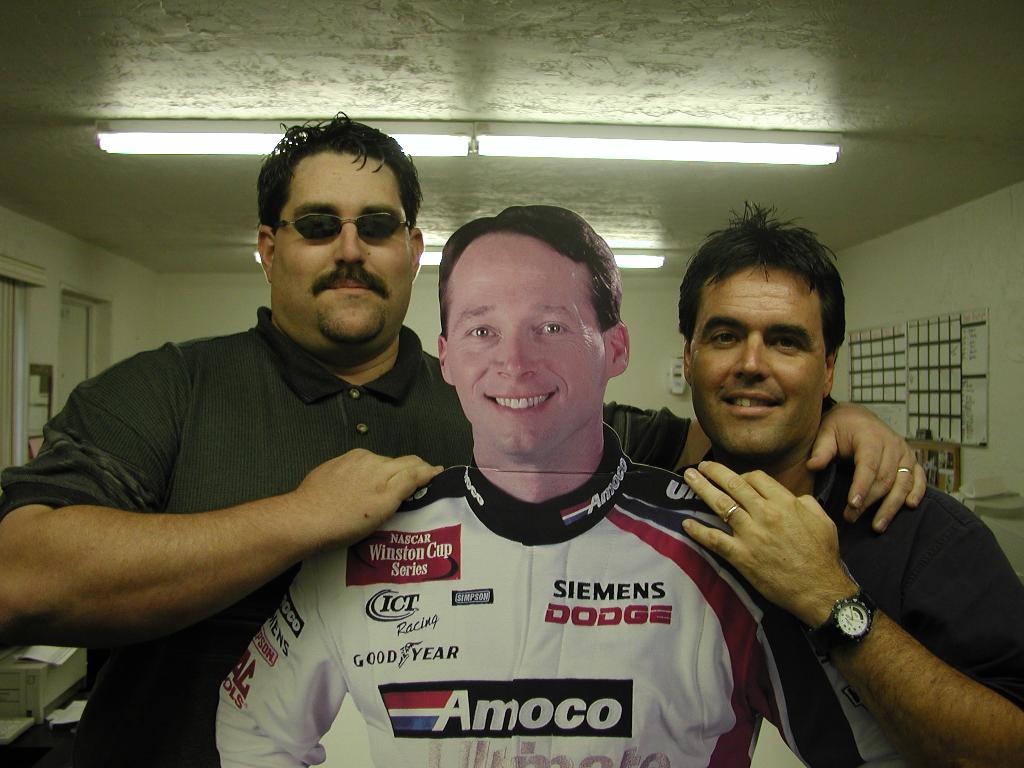 Coach Tucker And Chancellor Dean Dack hug Dave Blaney
Please Visit are Racing Web Site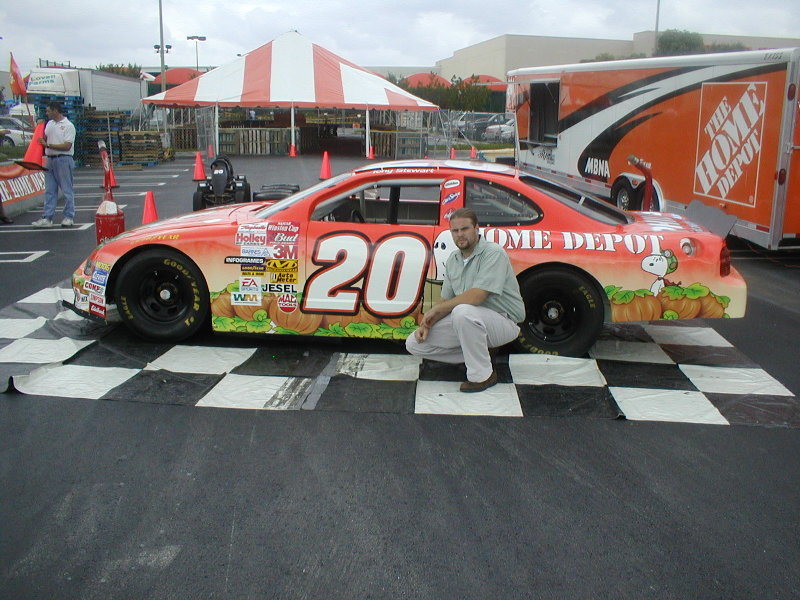 Director Andrew Testing With Tony

THE DACK DOME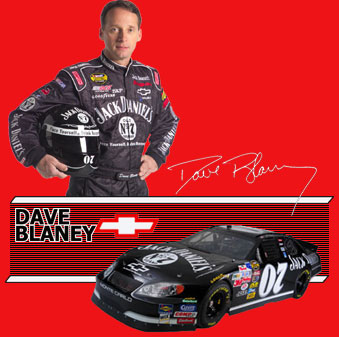 The Dack Dome offers the worlds only indoor racing with it's retractable roof.
Dave Blaney will drive the Jack Daniels #7 car in 2005

NEW NASCAR STORE OPENS ON CAMPUS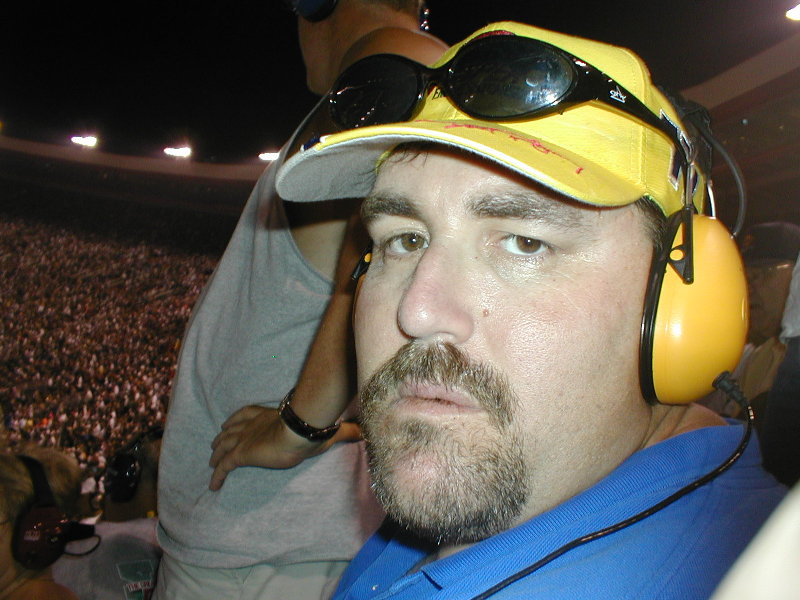 Dean Dack opens the first Nascar store on a college campus. The store is located in the DACK DOME.Click on the picture to the left to visit our online nascar store.
Coach Tucker Managing the Race Teams at Bristol